In this part we are going to set up inbound calling.
Make sure you have a DID setup in your Nehos customer panel and that it is pointing to the SIP account (extension) that your FusionPBX is using and registered to. The DID must have Dial Type of default and the Registration Server must be sip.nehos.com.au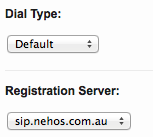 First click on Dialplan / Destinations

Then select Add as show
Make sure Type is Inbound. Then enter the DID number into the Destination and make sure Enabled is True and hit save.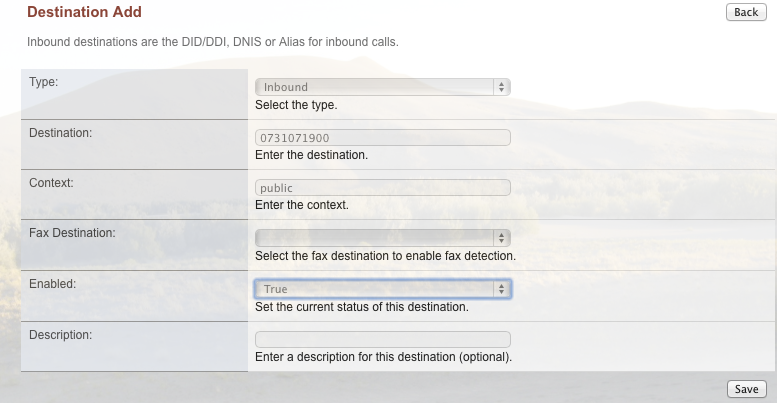 The go to Dialplan > Inbound Routes

Next click on the add button on the right of the screen

Now type in the number details into the Name section. The Destination Number should be in the same format as it is being presented by Nehos (as listed in your customer panel). You may need to do a test call and check the Freeswitch logs to check how it is being sent. Then select the Destination Number and then select the Action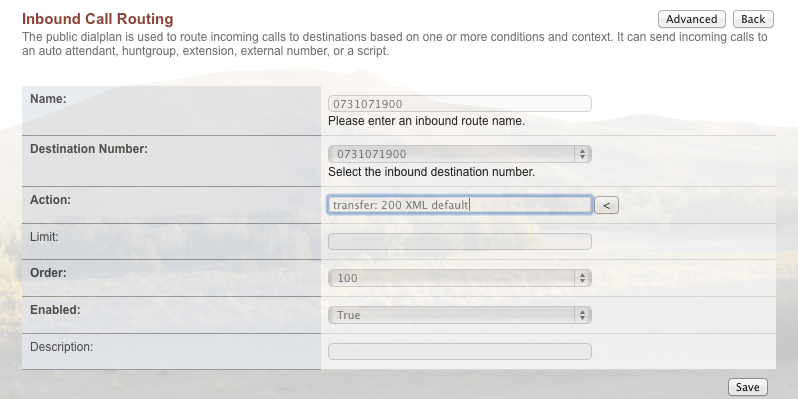 Make sure the Inbound Call Routing is Enabled and click save.